How did you guys go on letting me not read this book for two bloody years?!
So, naturally I read Fangirl, well, listened to Fangirl a few months ago, and was intrigued with the fan fiction Cath, the main character, was writing. Well, I finally read the fan fiction! And I was pleasantly surprise. I didn't think much of the book. I've only ever now Rowell to write contemporary.
I rated this book 4.75 stars.
The worldbuilding wasn't great, but like I said, she writes contemporary, so it is what it is.
I love the fact, though, that this is fan fiction written by a fiction character who is actually written by Rainbow Rowell. The concept is mind blowing.
The book grew on me. At first it was okay, not great, but then Baz entered the scene, and then everything was swept up into amazingness. Also the writing is addictive! Once you get past the slow beginning, I couldn't put the book down! I finished it quicker than I thought!
What I really loved was Baz and the relationship between him and Simon that began to form. Enemies to lovers is now my new favorite thing! And the fact that Baz with his nasty anger is the first to admit that he's in love with Simon! I loved that. He tries so hard to the child the Old Families want him to be, to hate Simon, but clearly that fails him. The chemistry between the two was written so well.
The romance wasn't annoying or angsty. Which in this genre is typical, so bless Rowell for making it not…that.
Baz is everything one could ask for in a character. He's the right amount of sass, handsomeness, and his personality is interesting. His temper was snappy and fiery and suave. He's a perfect cinnamon roll who needs protection from the cruel, cruel world.
Simon was cool, not perfect like Baz. He's more of an…adorable idiot? He was so awkward. For every scene with him, I was either cringing or giggling. But his stammering self made me fall for his character.
Penelope was a combination of Ron and Hermione, and I appreciate her so much. She was nerdy, bossy like Hermione, and cares about Simon like Ron does.
Also, the Harry Potterness of the book is superb. Obviously it's supposed to resemble a gay fanfic of Harry and Draco, so an ace to Rowell for creativeness and cutess.
I think Rowell-being an American-wrote it with some British flair! I wonder how much research she went through, or if she had a British friend take notes where phrases could be incorporated.
Well, at first I found the beginning cliche. But I guess once Baz entered, things became more original and unique to the Simon Snow book(s). I do think it really resembled Hogwarts and everything that is Harry Potter, and I slightly wish it didn't as much, but Book 2 to the end really took the wish of mine.
One thing I did not like at all was the magic system for spells. It was utterly lame. Why of all things would one just need to shout a lyric, or a nursery rhyme, or even a popular phrase to cast magic.
I thought the backstory was helpful, but half the time it felt like info-dumping unfortunately. I understand that we haven't seen Simon's prior years at the magic school, but info-dumping is frowned upon, at least for me.
Also, why was there a need for some many narrators? Agatha especially did not need a POV. Maybe that's just because I don't like her, but she was pointless.
Overlooking those few negatives, I highly recommend this book! But I also recommend you read Fangirl to have a little background about the book and how it came to be….fictionally.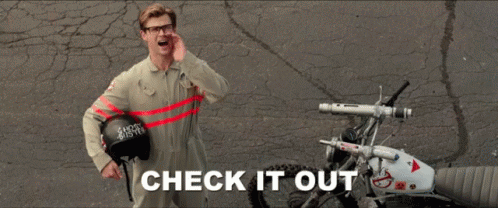 You May Also Like:
-Fangirl
-Harry Potter and the Sorcerer's Stone
---
If you would like to order this book, use the following links:
Amazon — Barnes and Noble — Book Depository
Don't forget to comment, I'd love to hear from you guys. Also, if you have any book recs for me, you can leave a message via the Contact Me page.
If you are an author, and want me to review your novel, I'm more than excited to do so; but please do check out my Review Policy, and know that I am going to be hiatus through this autumn. I do have a few ARCs lined up already that I plan to read through my hiatus, so I may open up earlier than stated. If time is of no consequence, then by all means, please do reach out to me!