Title: Fangirl
Author: Rainbow Rowell
Narrator: Rebecca Lowman and Maxwell Caulfield
Publisher: Listening Library

In Rainbow Rowell's Fangirl, Cath is a Simon Snow fan. Okay, the whole world is a Simon Snow fan, but for Cath, being a fan is her life—and she's really good at it. She and her twin sister, Wren, ensconced themselves in the Simon Snow series when they were just kids; it's what got them through their mother leaving.
Reading. Rereading. Hanging out in Simon Snow forums, writing Simon Snow fan fiction, dressing up like the characters for every movie premiere.
Cath's sister has mostly grown away from fandom, but Cath can't let go. She doesn't want to.
Now that they're going to college, Wren has told Cath she doesn't want to be roommates. Cath is on her own, completely outside of her comfort zone. She's got a surly roommate with a charming, always-around boyfriend, a fiction-writing professor who thinks fan fiction is the end of the civilized world, a handsome classmate who only wants to talk about words . . . And she can't stop worrying about her dad, who's loving and fragile and has never really been alone.
For Cath, the question is: Can she do this? Can she make it without Wren holding her hand? Is she ready to start living her own life? Writing her own stories? Open her heart to someone? Or will she just go on living inside somebody else's fiction?

I had a love hate relationship with this book. I feel like perhaps I would have enjoyed it more if I'd read Carry On first, but maybe that's just me. I have a few negative things to say so I think I'll just intermix those thoughts into the review.
So, if you identify as a writer or keep to yourself, I can assure you this book will affect you in more than one way. I read through this book so quickly, I wish it hadn't ended as fast as it had.
fangirlish
Cath has a social anxiety disorder, and I don't remember seeing it all that much. I recall at one point where she didn't want to leave the room because of it, but then again, that's all I remember of her disorder. I don't know if Rowell forgot about that detail or thought because she became the average "normal" human being that she got rid of her social anxiety? That's not really how that works… Her dad seemed to be more of the disorder-ly type. He was hospitalized a few times, and so we saw that representation.
Speaking of representation, I'm glad Rowell added the alcoholism and depression, et cetera. I don't think she handled the topics perfectly, but she tried her best, and that's all I can ask for. Fangirl wasn't a fluffy romantic contemporary. It dealt with the life of a fangirl, and I'm more than positive every fangirl has experienced those things personally.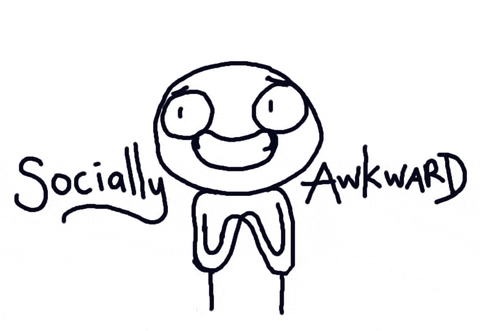 I despised the Gemma T. Leslie excerpts of her books. It seemed redundant and pointless. And I think Rowell only wrote these in for those who've never read Carry On. Correct me if I'm wrong? I suppose in that case, it helps the readers understand the fandom Cath is partaking in. But I've never read Carry On, and it still messed with me a lot.
However, I did like all of Magicath's excerpts. That was the fangirl bit I was looking for, and Rowell got that one right on the door nail.
Let's talk about Wren. Wren is Cath's sister, and the short story behind their name was stupid. Cather and Wren. Their mom didn't expect twins -_- seriously? Anyways, Wren really pissed me off. Her character was the worst. I understand in college, that's the time to spread your wings and get loose, but Wren took that lesson and expanded more than she should've. Wren said she wanted to experience life without her sister, and that was sort of like a breakup for Cath. Wren fully knew that Cath supposedly had a social anxiety disorder, and just up and left her? Some sister, right?
Levi is obviously my favorite character. Book boyfriend of what? Book boyfriend, agreed! I will admit I don't think he developed at all like Wren did. He was super chivalrous, which I'm sure all us straight ladies enjoy, but Levi literally had no flaws. He was the Perfect Boyfriend. But you won't see me complaining.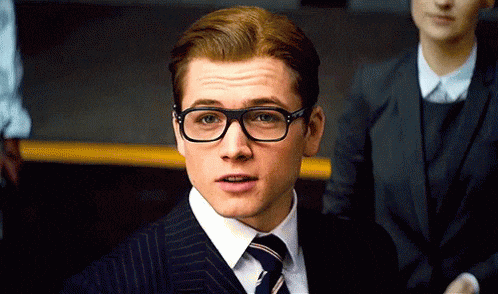 I won't lie, I shipped Cath with Nick, but halfway through their "writing sessions," I realized he was using her. That ship SUNK quickly!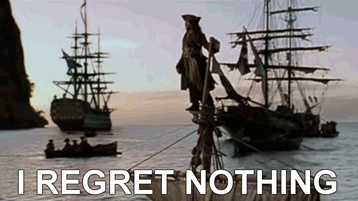 Then we have Reagan, ex-girlfriend to Levi and roommate to Cath. I thought she was sort of a bad ass. I wish we could've seen a softer side of her, and not just her pitying the fresh meat roommate.
everyones

There were a few other connections, but Rowell made Snow and his world her own. She didn't steal J.K. Rowling's world, she just "fangirl"ed, which was most likely the point behind creating Simon Snow.
And the humor? Hilarious. I quote the twins dad: "FUCKING KELLY!" I had to stop the audio and laugh in my car for like ten minutes. And there was the funny thing about the long hair I mentioned above.
Aside from the negatives, Fangirl wasn't a terrible book. The characters developed very well, minor and supporting characters were amazing. The plot was good and kept a good yet agonizingly slow flow. I was able to relate to Cath for the most part. The writing was beautiful. Honestly, I prefer Eleanor and Park much more (I read it in high school so there is no review for this book on here.) It was clear, concise, and Rowell wrote about issues that just about everyone can say they've experienced.
My biggest dislike, however, is the ending. Way too abrupt. It just ended. I need closure, and there will never be closure, so what am I supposed to do now?
I do recommend reading Carry On so as that Fangirl makes a little more sense, but reading Fangirl first is just as okay if you don't care about that sort of thing.
So, there it is. The review is over! Happy reading, bookies!