Title: The Cruel Prince (The Folk of the Air #1)
Author: Holly Black
Publisher: Little, Brown Books for Young Readers

Jude was seven when her parents were murdered and she and her two sisters were stolen away to live in the treacherous High Court of Faerie. Ten years later, Jude wants nothing more than to belong there, despite her mortality. But many of the fey despise humans. Especially Prince Cardan, the youngest and wickedest son of the High King.
To win a place at the Court, she must defy him—and face the consequences.
As Jude becomes more deeply embroiled in palace intrigues and deceptions, she discovers her own capacity for trickery and bloodshed. But as betrayal threatens to drown the Courts of Faerie in violence, Jude will need to risk her life in a dangerous alliance to save her sisters, and Faerie itself.

I think this is my second faerie book I've read since picking up ACOTAR, and while, at first, I was iffy about reading this because it wasn't holding me, I did eventually get into and ended up enjoying the book. So, with that being said, I give Holly Black an 8/10 for her first faerie novel.
It centers around this human girl named Jude who lives in Faerie, and she's this complex character who's set on becoming a knight and earning a place among the magical rather than getting married to be accepted. She's bullied heavily, and I do NOT recommend reading this book if you're not into reading about that kind of stuff. Among with few other people, I, at first, thought the plot would somehow excuse Jude's bully, Cardan, for how he acts, but, interestingly enough, the plot took me down a lot of twist and turns that I've managed to accept how and why Cardan was acting out the way he was.
And while we're discussing Cardan, yes I hated his bullying ass. He's an ass and cruel and makes everyone's lives miserable. I cannot stand for the "boys will be boys," and "if he's mean to her, it means he likes her," story lines. Even in reality, it's stupid. But thank god Black didn't follow that route! Yes, he likes her, yes he did terrible things, but he had these reasons that once you read and understand why he is the way he is…I don't know…I don't condone, obviously, all the bad things, but I think I do have a tiny soft spot for him. Maybe it'd be bigger if I had a lot of more time spent with him.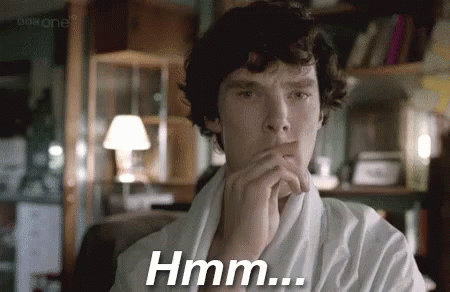 So one reason why I enjoyed reading from Jude's point of view was because she feels powerless and is motivated to go after what she wants. She thinks her way through all of her options despite her uncertainty of everything, and makes the one that'll be the best for everyone she cares about in the long run. I never expected what decisions she'd make, but she's definitely one of the better female main characters.
Honestly, the ending was a total Game of Thrones ending, and for those of you who've read this, I hope you can agree.
And she gets into a bit of spying, which I didn't see coming…but after my spy "kick" from Red Sparrow by Jason Matthews, I wish Black had gone a little more in depth with the spy subplot.
The writing was a lot different compared to Sarah J. Maas', which is to be expected, and I wasn't sure if I was going to like it, but once I got to know Jude, the writing style was perfectly okay with me.
But if you're reading this review wondering if it's worth reading, here's a *small* list of pros to get you started:
I read somewhere in someone's review that this was the ultimate Slytherin book, and while I cannot agree it's THE ULTIMATE Slytherin book, it is very Slytherin-y. It's well thought out and has backstabbing family members and plotting courts. They've figured out to skirt around lying.
FAMILY! That's all I can say (except I don't really care for Jude's twin -__-
I said small list because you should just read it. It really is worth reading, I think.
What I didn't like was the human world part. I wanted strictly faerie, but this isnt' my book, and now that I've finished it, I can see why Black included the human world….I'm curious to see how she continues incorporating reality into the sequel. It was this and taking over a few pages for me to get into it as reasons why I rated the book the way I did.
But other than that, give the book a try. Maybe you'll like it more than I did!
Anyways, thanks for checking out my review! Happy reading, bookies!