Title: A Court of Frost and Starlight
Author: Sarah J. Maas
Publisher: Bloomsbury YA
The Winter Solstice. In a week. I was still new enough to being High Lady that I had no idea what my formal role was to be. If we'd have a High Priestess do some odious ceremony, as Ianthe had done the year before. A year. Gods, nearly a year since Rhys had called in his bargain, desperate to get me away from the poison of the Spring Court to save me from my despair. Had he been only a minute later, the Mother knew what would have happened. Where I'd now be. Snow swirled and eddied in the garden, catching in the brown fibers of the burlap covering the shrubs My mate who had worked so hard and so selflessly, all without hope that I would ever be with him We had both fought for that love, bled for it. Rhys had died for it.

I think it's safe to say that the two week mark is up…being that it's been almost an entire month since I read ACOFAS lmao!
That being said, here is the review (9.75/10 stars btw!)
I'm not one for novellas. This book is almost 300 pages, long enough for it to be considered an actual novel. I mean, most contemporaries, like John Green's, are around 270-300 pages. Those aren't considered novellas. Perhaps, in this case, it's because most of Maas' books are freaking huge?? I don't know….
Anyways, this was a perfect fluffball of a story. I don't really think there was much plot to it, but I was perfectly okay with that. I just love reading Maas' writing and how creative she is. Basically, it focuses on more than just Feyre and Rhysand, and I was also okay with that. We got a lot about them in the past three books, and I was growing curious about the others. You get to see how everyone was affected by the war, how everyone has scars that they handle in their own ways (even if they aren't healthy.)
I enjoyed seeing how Feyre grew with Rhysand, how their relationship is so freaking adorable and uuugh GOALS! To see them create a life together and make plans for the future….I couldn't have been more happier.
You also get to learn about some smaller things, things that didn't seem as important, but left you wondering…like their money situation. They're, like, bajillionaires lmao! But you get to see how they spend it, and how Feyre adjusts to the amount of wealth her name now holds. And I'm glad I wasn't the only one curious about menstruation lmao! They can have kids and I was constantly wondering, how does menstruation work for the fae. Thank you Maas for explaining. And thank you for God for making me human because there is NO WAY IN HELL I'd survive the fae cycle….
(let's just forget the fae cycle exists…alright?)
As for that excerpt pertaining to Nesta and Cassian….definitely cannot wait for the Nessian book next year! Nesta has grown on me so much, and I love Cassian. Although I couldn't stand her in this novella, but I know she has a future ahead of her, and I wish her the best. I know many of you aren't particularly fond of her, but she's an intriguing character, and she's so dark. I can't help, but kind of relate to her. I suppose that says a lot about me and my personality, but, hey, there are Nestas and Elaines and Feyres out in the world, and there is NOTHING wrong with that.
My only problem with this novella were Mor's chapters. It feel sort of futile to add hers in; considering this is like a bridge between the last book and the next, and the next one focuses on Nessian.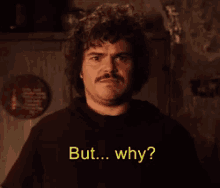 And I suppose I do have another problem….being that Tamlin is supposedly getting a book??? Why, Maas, why???! I hope his is a novella, if the rumor is true…..mwhahaha. He doesn't deserve a full blown book. I'm sorry, but I can't stand the beast. Hate me all you want, but bye bye Tamlin.
So, overall, good job Maas on this plot-less novella. I really enjoyed it, and cannot wait for book 4! Happy reading, bookies!