Title: A Court of Wings and Ruin
Author: Sarah J. Maas
Publisher: Bloomsbury USA Childrens

Feyre has returned to the Spring Court, determined to gather information on Tamlin's manoeuvrings and the invading king threatening to bring Prythian to its knees. but to do so she must play a deadly game of deceit-and one slip may spell doom not only for Feyre, but for her world as well.
As war bears down upon them all, Feyre must decide who to trust amongst the dazzling and lethal High Lords-and hunt for allies in unexpected places.



HOW COULD THIS BE THE END??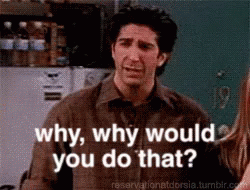 I'm heartbroken that I've finished this series, well, except for the novella coming out in May…but still!! The series has wrecked me, but in a good way!

First things first, Maas' writing, as usual, is amazing! All the plots she created ended perfectly, everything being met just as it should without any bumps in the road.

I actually laughed out loud and cried over this final book. Props to Maas for making me show emotion for once in my life lmao! I rarely ever cry over a book so that should have some sway over how FREAKING AMAZING this trilogy is. I think that is, ultimately, my favorite thing about this series; that Maas was able to make me laugh and weep and smile and get angry.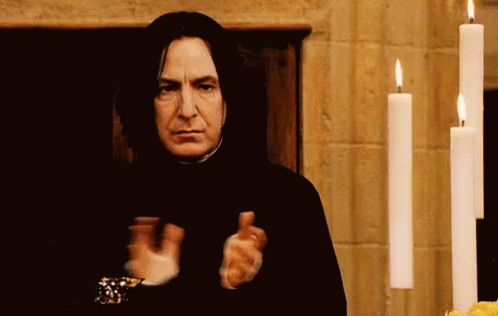 I love how complex her characters are, and the history behind each and every one. Looking at specific characters:

Feyre was an AWESOME Queen of the Night Court. They way she handled Ianthe, and her people, it made me applaud her. The growth from the first book to the last is superb. She had horrible self esteem, but learned how to forgive herself and love her person as a whole in the end. Yeah, she's still flawed, which makes her the awesome character that she is. All of Maas' characters, really. They're all broken and healing from something. They're not unnaturally perfect or completely broken. They're the right mix of broken yet mending.

Lucian was my favorite guy friend in book one, but I think Cassian slid in and swiped that title away; I won't say I didn't stop loving my fox faced friend because, dear lord, I love him to bits! Yeah, he did some stupid things in ACOMAF, but I think it's safe to say that every character in the trilogy has done a few stupid things here and there, too. However, he did redeem himself greatly in this conclusion.

Nesta wasn't always a favorite of mine, but since I've gotten to know her and watch her grow, I'm happy she survived the train wreck that occurred with Hybern. She may be a hard egg to break, but she's more than willing to die for those she loves, and she shows that a handful of times, so bless her stone heart lol. At one point she called Cassian an "overgrown bat," and I think it was at that point my heart warmed to her lmao!

As for Cassian, I like how emotional he was while Feyre was at the Spring Court. He was butt hurt the entire time, even got upset.

And Amren? Do we even know what the hell she is? Is she like a death angel or something? We know that there was like a tear in the universe and wherever she came from was unnatural so….what the hell are you, Amren? I need Maas to clarify this for me!!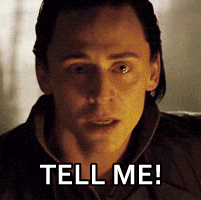 Tamlin….oh, Tamlin…I hate that I don't hate his ass anymore. Like, I want to continue hating him,but he did some good things, especially for Feyre….He really was blinded by love..

My heart goes out to the freaking Suriel! I wish he had a name, but alas, we didn't get to find out what its was before Maas wrenched my heart out the same way she did to him! Feyre never needed to catch his robed self because they were like distant besties. He would have told her anything without asking for anything in return. DAMN YOU Maas!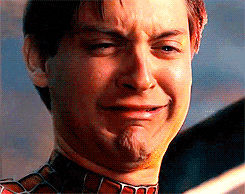 (ngl, this is probably what I looked like,too….lmao!)

We get to meet many more characters, even for a little bit, but Maas writes them in perfectly. She juggles introducing the rest of the High Lords of Prythian, and a few other characters who will hold sway over the plot in the end. I like how
diverse she made her world. The skin varies, as well as sexuality. Many weren't white, they weren't "tan," they were dark skinned. And a few were attracted to the same sex.

I like how she doesn't solely focus on Feyre and Rhysand (Feysand) in this novel. She has a few other relationships thrown in there, but I won't say who and who…


I liked how Maas was able to convey the horrors of war without having to write about the endless blood and gore. She goes about it by giving the characters a string of choices that each have their own consequences, and that each life can make a difference. But while she was showing that, she made it lighthearted at the same time. Like, at one point they're all joking about Cassian's guts just hanging out and Azriel had to hold them. I laughed out loud during that scene lol!
I think my favorite part-among many lol-is how Rhysand let Feyre hold her own and show everyone that she was High Lady. I don't like using the word LET here because that means Feyre's free will wasn't hers but Rhysand's; what I'm trying to say is that Rhysand didn't give her choices as a gift, but as they should be, a right since birth.
MAAS IS AT AGAIN with folklore and mythology!! She threaded in tales from Russia, Bible stories, some Greek myths, etc. I just love that SOOOOO much!!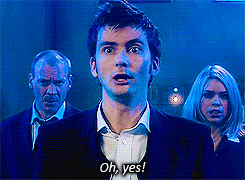 I will admit that I didn't get to see Rhysand "mist" as much as I'd have liked. It was made into a big deal in ACOMAF, but he only did it a couple times towards the end.
However, I recommend not looking at this book as a conclusion to the series; look at it more as a conclusion to Feyre's story, and to Feysand's relationship. Maas introduces many characters, new relationships, and I think, starting with her upcoming novella, A Court of Frost and Starlight, we're going to get a deeper look into that.
So, overall, I give a whopping 10/10 for ACOWAR, a 10/10 for the trilogy. Maas represents PTSD positively, the same for trauma, abuse, healing. I think this is my first time witnessing an author create such realistically relatable characters since Rowling. I've found a new family since the Golden Trio inside of the Inner Circle. So Maas, you've got my money!
Thanks for sticking around! Happy reading, bookies!