Title: A Court of Mist and Fury
Author: Sarah J. Maas
Publisher: Bloomsbury USA Childrens

Feyre survived Amarantha's clutches to return to the Spring Court-but at a steep cost. Though she now has the powers of teh High Fae, her heart remains human, and it can't forget the terrible deeds she performed to save Tamlin's people.
Nor has Feyre forgotten her bargain with Rhysand, High Lord of the feared Night Court. As Feyre naviagates its dark web of politics, passion, and dazzling power, a greater evil looms-and she might be key to stopping it. But only if she can harness her harrowing gifts, heal her fractured soul, and decide how she wishes to shape her future-and the future of a world cleaved in two.

Warning: Some spoilers.
Forget the other ratings because this book is an ABSOLUTE MASTERPIECE! I have never, in my entire life, been so completely content with a sequel. I heard A LOT of good things about this book, but I tried not to think about that as I read because one person's pleasure is another person's poison, right?
Anyways, this book is about everything. It's about fighting for happiness, and horrible sacrifices. It's about a girl suffering with PTSD and still manages to cope with life without being a dependent on anyone but herself.
The character growth in this book was INCREDIBLE. I love how Feyre learns to respect herself, puts herself back together, and even begins to create her own future. I love the self-awareness she gains throughout this book, and the bravery. And the fact that, while Rhys supports Feyre through this, she doesn't grow because of him, she does it all on her own. She knows she doesn't need a man to become who she wants to be, but to have him by her side cheering her on was a bonus. She is, officially, my favorite female lead. I couldn't be more proud of a character, seriously.
And it is unbelievably hard to describe all the feelings I felt last night as I finished this book, but I'll try. The writing is beautiful; the way Maas makes you feel actual pain and joy for her characters shows just how amazing an author she is.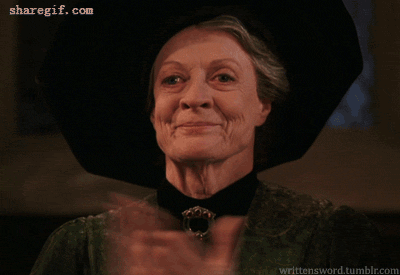 First off, I think Maas does a wonderful job of incorporating myths, fairytales, and other cultures into her writing. First with the Beauty and the Beast retelling, and I'm almost positive Morrigan and Azriel are a Hades and Persephone retelling, as well. I know she had this series mapped out since page one of ACOTAR. She was absolutely brilliant for how she handled and put it all together.
I love how detailed Maas was when describing all of Rhys' court, especially Velaris ❤ It was so different from the Spring Court. I expected a horrible place wrecked with havoc and just dark; and while we get that at the Court of Nightmares, we're given the Court of Dreams, which is vibrant with color and lighthearted. It's glorious!
I also appreciate all the answers and understanding we get for everything Rhys did, right from the start of ACOTAR. I love how supportive he is of Feyre, and that she has a real, healthy relationships with communication (that is always important!) I will admit that I had a ridiculously stupid grin on my face whenever these two interacted. And I like how their relationship started out as friends and then preceded to being a couple. I think-and I cannot believe I'm saying this-but Rhys takes Book Boyfriend away from Will Herondale. Sorry Will xD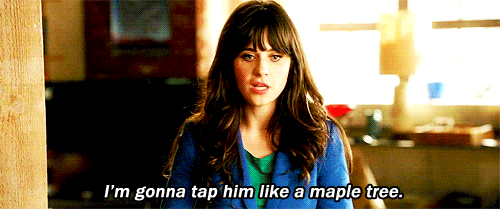 Rhys is the epitome of what a book nerd wants in her boyfriend. There's the bad-boy appeal, the arrogance, the power. But that doesn't compare to his inner self-the selflessness, his kindness, his brokenness. His self doubt made me want to wrap him up in a blanket and cuddle him all through the night. He's too perfect for this world and deserves ALL THE LOVE! And he's a freaking feminist! You go, Rhys!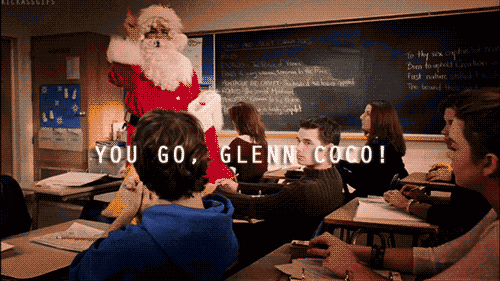 OOOOH! Rhys' Inner Circle? LOVE THEM! His cousin, Morrigan is fierce as hell; the creature from God knows where, Amren is badass; and his two best friends, the sassy Cassian, and quiet and observant Azriel. Their Rhys' family, all he has that is good in his life besides his beloved city. They may have been secondary in this book, but they were primary to me, and, clearly, to Feyre. Their stories brought tears to my eyes, and I just love them to bits. Rhys' family makes me wish I had something like what he has.
Not to mention there wasn't a love triangle, so thank God! Oh, and she left Tamlin, not for Rhys, but to help herself, to better herself.
This book is….not for those who don't want to read steamy scenes….emphasis on STEAMY lol; but for the parents out there concerned with that, I don't think it's such a bad thing to have your teens read this kind of stuff. It shows consent in a healthy relationship, which is beyond important to know. There are plenty of books out there that teens read that romanticize toxic kinship, which I'd advise against. This book is harmful, just saying.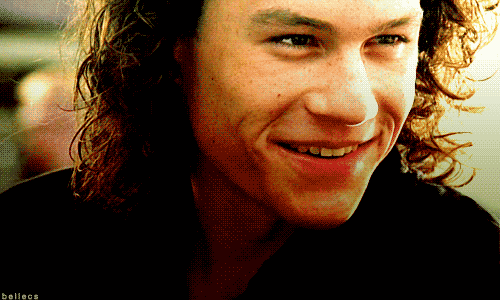 The pacing with this book, especially for how big it was, is perfect. It was never too fast, not too slow, plus there were action scenes that were just freaking awesome!
I liked how Feyre's sisters, Nesta and Elain, were worked into the plot.
As for Tamlin….I loved him in the last book, but I've learned a few things since then lmao but just because I don't like him doesn't mean I cannot appreciate his character. He was true to his self. Every decision he made was, as twisted as they were, out of love for Feyre. We know love can blind people, which leads to mistakes…many mistakes. He didn't understand, and desired
control, control which he lost for fifty years to Amarantha. It's agreed that he has issues, everyone does…but his run deep. Regardless of the mess that he is, that doesn't excuse him from the disaster that ensued. I will very much enjoy reading about his ass getting handed to him by Feyre.
Lucien….he's still best boy friend material, but I hate that he's still so blindly loyal to Tamlin, and, unfortunately, I cannot fault for that (it's rather human of him.) I'm curious to see how he and Elain will play out….
I also liked that the world building was even better than before. You get to venture out into others places of Prythian and see another Court.
And don't even get me started on the ENDING. (There will be tears…)
It leaves me wanting the next book right away…which is what I did after I finished lmao! It also made me want to reread it, want to relive it all over again. I want to live in Prythian, interact with Feyre's family, and feel the way she does, safe and secure and loved. This book has me absolutely speechless. I HIGHLY recommend this book to anyone and everyone! You will NOT regret the decision of purchasing this freaking masterpiece! Thank you Maas for gracing the world with this amazing series, but CURSE YOU for creating a world I cannot truly live in!!!
Thanks for checking out this review, let me know what you thought if you've read the book. I look forward to posting the ACOWAR review! I'll be back in a week or two, keep reading bookies!