Title:A Darker Shade of Magic
Author:V.E Schwab
Publisher: Tom Doherty Associates, LLC

Welcome to Grey London, dirty and boring, without any magic, with one mad king-George III. Then there is Red London, where life and magic are revered, and White London, a city slowly being drained through magical war, down to its very bones. And once upon a time, there was Black London…but no one speaks of that now.
Officially, Kell is the Red Traveller-one of the last magicians who can travel between the worlds-acting as ambassador and messenger between the Londons, in service of the Maresh empire. Unofficially, he's a smuggler, which is a dangerous hobby for him to have-as proved when Kell stumbles into a setup with a forbidden token from Black London.
Fleeing into Grey London, Kell runs afoul of Delilah Bard, a cutpurse with lofty aspirations, who first robs him, then saves him from a dangerous enemy, and then forces Kell to spirit her to another world for a proper adventure.
But perilous magic is afoot, and treachery lurks at every turn. To save all of the worlds, they'll first need to stay alive.
Goodreads rated this novel 4/5, as well as Google, and over 90% of ADSOM's readers have liked this book overall. So, out of ten stars, I'm giving Schwab a 10. I've never rated a novel a 9 or 10 except for, of course, Harry Potter and the Mortal Instruments, so this is very new for me.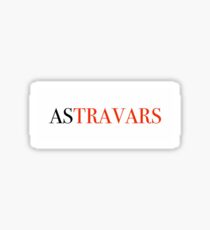 **SPOILERS**
Boy did I travel! When I saw this book all over Instagram, I figured it had a lot of potential, and when I finished it last night, I knew I was right.
A Darker Shade is about a man named Kell, a magical being called Antari, and he travels through parallel universes using magic through his blood. It also revolves around a girl named Lila who's a thief, and dreams of pirating the open seas one day, going on adventures.
I was very satisfied by the end of the book, and am immediately picking up the second for that very reason. But besides that, I wanted to do an in depth review on three characters that are more or less the center of this novel.
KELL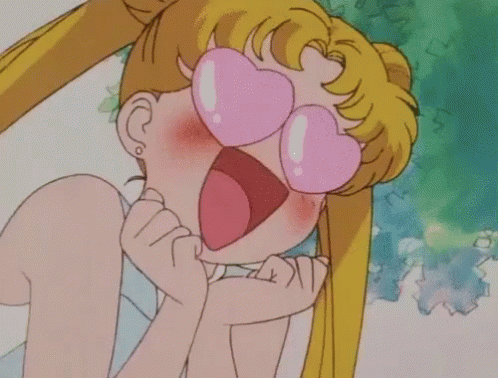 Not going to lie, I immediately fell in love with this character almost as quickly as I did with Will Herondale in The Infernal Devices.
I want to mention that one of the main things to keep me interested with this novel was the mention of his past and that the King and Queen of Red London don't speak of it; and that he pretends as if he doesn't have a million questions pertaining as to where he came from, why he is the way he is, etc. But despite his adoption, he became part of the royal family. Everyone knows that he really isn't, but Rhy, the true royal prince, likes to push that Kell is his brother, so that's what counts.
Another thing about Kell is that he has this jacket that is so many jackets within (all he has to do is turn it inside out for it to magically transform into another jacket.)
I like that Kell is relatable. He tries to do good, he's compassionate, and it's those things that drag him into minor problems. He gave the mad king of Grey London a coin from his own London, he accepted a letter from a stranger in White London to give to a friend in Red London, and, of course, the magical catastrophe that occurred at the end.
LILA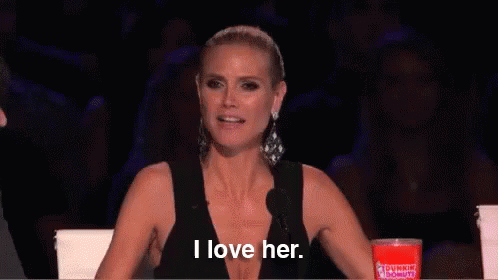 I LOVE Lila! She is this bad ass woman who doesn't give a damn what others think about her. She doesn't care about the societal standards towards her gender or her station. She wants to cross dress? Damn it, she will! She wants to be captain to a pirate's boat? How dare anyone stop her! Lila is very clever and depends on no one, yet she's still this fragile woman. She wants nothing except for her crazy adventure, and takes nothing from anyone if she can't immediately pay it back.
And she is always in the right place at the right time. She loves her weapons-another reason for me to love her because she doesn't care that society thinks she should be stuck in that kitchen boiling a duck; she'd rather be handling guns and daggers and playing with magic.

She knows to have fun with them, yet be cautious. She is just an amazing character, and I'm glad V.E. Schwab created such an magnificent person.
HOLLAND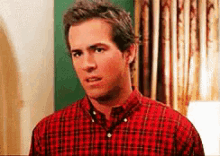 Yes, yes, I know. He's the bad guy, why even talk about the murderous man from the colorless London next door? Because V.E. Schwab created him for a reason. He was Antari just like Kell, and he probably was a good guy once upon a time until the Danes showed up and took control of literally everyone. It's even evident he wanted to be a free man, released from their power when Kell kills him. Holland could have prevented his death easily, but that small hesitation gave him the bliss he wanted. So if you're hating on Holland because he was hunting down Kell, take in consideration what was at stake for the White Antari, and that he couldn't help what he was doing.
Let's talk about plot line! Out of the four colors of the Londons, I give Schwab a Red for her plot. It was literally perfection! It was new and unknown to me, unlike so many copy cat novels out there today. She lingered on the situation she was trying to create, and delayed it's occurrence just for a bit so that the conflict could work itself out naturally.
Her characters, I give her a White and Red; White because they were dangerous, but Red because, like I've explained, they were amazing and relatable. They were compelling, even with their flaws-that's what made them so great, because they were realistic.
As for her world building, it was crazy simple. Also, literally toss out everything you know about magic. There was one scene where Kell is walking up to the White palace and there's all those guards lined up, just standing still under control, and all I could think about was the Danes are wasting their use of power, but it hadn't occurred to me that Schwab had created control through the magical brands! That is brilliant!

One last thing. I have t
wo facts for you:
1) I need immediate connection with characters to like a story right away, and
2) I love romance!
BUT as much as I love Schwab's characters, I will admit I didn't immediately connect right away, and the very little romance she added saddened me just a wee bit.
SECOND BUT! I loved the story even more because eventually I did connect with Kell and Lila, and it's nice, for once, to read a story that isn't riddled with romance.


So! If you're reading this and have yet to read the novel, what are you waiting for?! Head on over to the book store and purchase it already! There's an entire new world filled with four universes at your fingertips just waiting to be visited!
Thank you for checking out my review, maybe even comment below what you thought about the book (I'm always interested to hear what others have to say), and happy reading!